We completed this year's donations for the Food Bank on 18th December 2020.
What an amazing amount of cereal, tinned food, tea, coffee, sugar, cleaning products and toiletries we collected this year! All our year groups donated an incredible amount over the last few months to support families in need in our local community.
Thank you for all your generosity.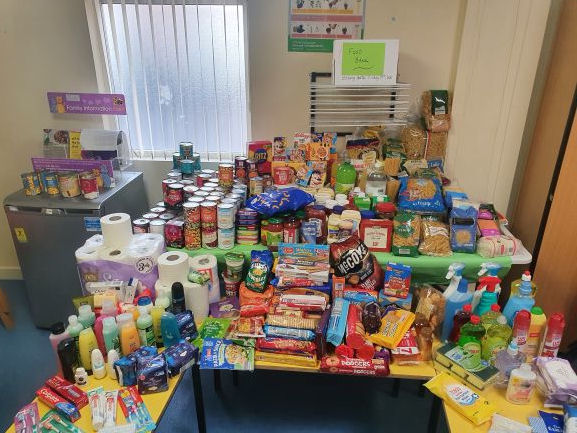 Our amazing collection of goods ready to take to the Food Bank.