Welcome to Bordesley Green Primary School. We would like to offer you a very warm welcome to our website.
We are all very proud to be part of the Bordesley Green family. We are a happy, caring school who encourages our children to become active, independent learners. We are proud to have been granted the UNICEF Rights Respecting School Silver Award, this recognises the school's underpinning ethos based on promoting inclusion, celebrating diversity and nurturing a respectful attitude where everyone's rights are recognised and valued.
On our website you will find a range of information about our school. We are also part of the Kingfisher Schools Collaboration.
Please take the time to explore the rest of the website to give you an insight into what life is like at Bordesley Green Primary School and keep an eye on our News, Events and Diary section where you will find our recent newsletters and all the dates for your diary.
We always like to hear from our visitors and friends. To let us know what you think about our school and website, simply sign our Guestbook and add your comment.
New Things on our Web…
02 Dec 23: Some new and updated school Policy documents.
16 Nov 23: Additional Autumn term Diary Dates.
Our web was last updated on 2 December 2023
Latest additions to our Events Gallery…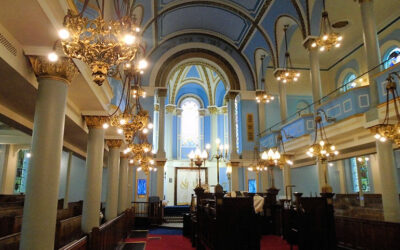 From Tuesday 3rd to Thursday 5th October, children in Year 6 visited the historic Singer's Hill Synagogue in Birmingham, to learn more about the Jewish faith....
read more