The Governing Board at Bordesley Green Primary is made up of 12 volunteers who are committed to ensuring that the pupils of Bordesley Green Primary get the best possible education.
We are a team of people from all walks of life, with many different experiences that we bring to meetings to support the school leaders in their work.  All Governing Boards are made up of parents, staff, community and Local Authority appointed governors and we follow this pattern.
As Governors we have three important core functions to perform:
Overseeing the financial performance of the school and making sure its money is well spent;
Holding the Headteacher (and all school leaders) to account for the educational performance of the school and its pupils;
Ensuring clarity of vision, ethos and strategic direction.
Why do we do this?
While at times the responsibilities of governance can be demanding, we feel privileged to be in this position of helping to shape Bordesley Green pupils as responsible citizens who make a contribution to society and do as well as they can academically.  We all are enthusiastic about making a contribution to the Bordesley Green community.
What do we, as school governors, do?
We enable the school to run as effectively as possible, working alongside senior leaders and supporting teachers to provide excellent education to children.
How do we do this?
We leave the day-to-day running of the school to the school leaders, but as 'critical friends' it is our job to ask questions and bring suggestions about the areas we have been assigned to – for example Special Educational Needs, Mathematics or the Wider Curriculum.
We make visits to the school during the school day to find out for ourselves what it feels like to be a pupil at our school and we receive reports from the Headteacher (or a member of the Leadership team) at each of the six meetings held throughout the year.
We attend training to make sure we carry out our roles effectively.  We are members of the National Governors' Association which helps keep us up to date with what is happening in education.
| Name | Type of Governor |
| --- | --- |
| Zaid Ahmed | Chair of Governors, Co-opted Governor |
| Sarah Hutchings | Co-opted Governor |
| Heather Phillips | Co-opted Governor |
| Svinder Rana | Co-opted Governor |
| (vacancy) | Co-opted Governor |
| Mohammed Bashir | Parent Governor |
| Jamil Uddin | Parent Governor |
| (vacancy) | LA Governor |
| Karl Holmes | Headteacher |
| Lorna Burgess | Deputy Headteacher, Associate Member |
| Kevin O'Neill | Staff Governor |
Why I wanted to be a Governor at Bordesley Green Primary School
I have worked at Bordesley Green Primary school since joining as an NQT in 2000. During my time at the school I have had the privilege of teaching hundreds of children across every year group in the school. I have also led on several curriculum areas whole school, including Maths and Computing. In 2010, I joined the leadership team as Assistant head for Phase 2 (Years 2, 3 and 4) before successfully being appointed Deputy head in 2019. Becoming a governor is now the latest step in my BGPS journey and a role I am very excited about.
What I will bring to the governing board
I hope to use my knowledge and experience as a teacher and leader at Bordesley Green to help support and contribute to a highly effective Governance team which has what's best for the children at the heart of everything we do.
My skills, hobbies and interests
Outside of school I am an avid reader and can usually be found with my nose in a book. I also enjoy watching football and am a life long Manchester United fan.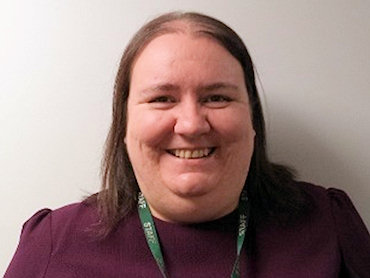 Why I wanted to be a Governor at Bordesley Green Primary School
As the Headteacher at Bordesley Green Primary School, I want to be a governor to ensure that the Governing Board are kept up to date with what is happening in school, and that everyone is working together to raise standards. The Governing Board have a key role to play in challenging the Leadership Team and holding us to account to ensure that we are focusing on the needs of the school and its pupils..
What I will bring to the governing board
I have worked in schools in Birmingham since qualifying as a teacher in 1996. I have held a number of leadership roles in different settings which has enabled me to develop a wealth of experience in education. I was a member of the Governing Body at my previous school for 8 years and a member of different committees in that time.
My skills, hobbies and interests
Outside of school, my hobbies and interests include running, I have completed two marathons, watching football, I am a member at Tottenham Hotspur, going to the cinema and reading-especially historical fiction or crime novels.
Why I wanted to be a Governor at Bordesley Green Primary School
I embraced the chance to become a governor at Bordesley Green after spending a term teaching at the school. The aims and values of the school resonated closely with my drive and ambition for children. A school provides so much more than academics and I hope to be able to use my range of knowledge to support the school in its journey to achieving excellent progress and outcomes for the children of Bordesley Green.
What I will bring to the governing board
I am a Deputy Headteacher in an inner city school in Birmingham. My career spans almost 30 years of teaching in Sandwell and Birmingham and at least 20 of these in governance too. Having spent all my life in Birmingham and attending schools in the inner city, I really am passionate about all children having an equal opportunity to the best possible education no matter what their background. In my current position I have been Safeguarding Lead for 3 years which is very useful to my role as a governor.
On a personal level, I have three nephews who are a large part of my life away from school. They are still in education; each of them at a different stage form early years, to secondary and one at university. This gives me the chance to get an insight into what is current and important to parents and children and I hope to use this to reflect and ask questions regarding provision and its effectiveness.
My skills, hobbies and interests
I enjoy doing many things outside of school, including sewing, baking, reading and holidays both home and away.