On this page we are proud to share details of some of our school's awards and achievements with you.
Artsmark
Artsmark is the creative quality standard for schools, accredited by Arts Council England.
Artsmark provides a clear framework for teachers to plan, develop and evaluate arts, culture and creativity across the curriculum. We have worked hard to provide as many opportunities for our children to work within the Arts: Music, Dance, Drama and Art. Our children have been on many visits to theatres, shows and galleries and have opportunities to work with artists who visit our school. Our curriculum continually develops to enhance children's learning through all areas of the Arts.

Modeshift Stars
Modeshift Stars (Sustainable Travel Accreditation and Recognition for Schools) is a national schools awards scheme that has been established to recognise schools that have demonstrated excellence in supporting cycling, walking and other forms of sustainable travel.
We have worked hard to be awarded with the Bronze. We have learned how to stay safe around roads, large vehicles and when it is dark. We know how important it is for the environment and our health to walk, cycle or scoot to school.
We are now working towards our Silver Award.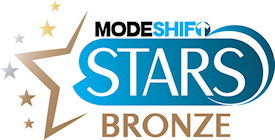 Young Money
The Centre of Excellence Programme involves delivering practical, effective and sustainable financial education for Young People at our School. Financial education is secured within a planned, high quality teaching and learning programme, informed by financial frameworks listing a range of learning outcomes, and monitored and evaluated to ensure high quality pupil outcomes.
The Programme is funded by HSBC Bank who work alongside Young Money and Enterprise to support Schools with the planning framework and curriculum. It is an official recognition of achievement with a quality mark which lasts for 3 years.
We have now completed our first year of financial education at our school and have become the first school in Birmingham to receive the award. We are committing to, developing, and continuing excellence in financial education at Bordesley Green Primary. We will be attending the Awards Ceremony in December 2019 to celebrate our achievement and collect our Award.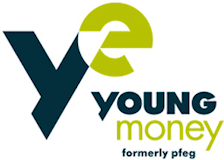 Rights Respecting School Award
Bordesley Green Primary School has achieved the Silver Rights Respecting School accreditation, and is now aiming for our level 2 (Gold) Award.
Read our Assessment Report below:
The Rights Respecting School Award is a prestigious award given by Unicef to schools that are committed to teaching children about the rights of all children, and encouraging children to participate and have a voice in how their schools and communities are run.
We have done lots of work in school to learn about the different rights children have and why they are important. Bordesley Green Primary school has a steering group, which includes adults and children . The steering group thinks about what to do to help everyone in the school community learn more about children's rights.
Our Rights Respecting Ambassadors are in all of our classrooms, and they help teachers highlight when rights are being discussed.
What are children's rights and why should we learn about them?
The UNCRC is a document agreed to by all countries around the world to help protect children. It tells us our rights as children.
'Rights' are things every child should HAVE or BE ABLE TO DO.
All Children have the same rights. These rights are listed in the UN Convention on the Rights of the Child.
Almost every country has agreed to these rights.
All the rights are connected to each other, and all are equally important.
Sometimes, we have to think about rights in terms of what is best for children in a situation, and what is critical to life and protection from harm.
As you grow, you have more responsibility to make choices and exercise you rights.
Class Charters
At the beginning of the school year, the children in each class discussed the individual rights of the child and identified the rights they thought were the most important within the classroom environment. Once they had selected their rights, each class created a Classroom Charter to be displayed in their rooms.
If you would like to know more about the Rights Respecting School Award and the work of Unicef, please visit the Unicef website